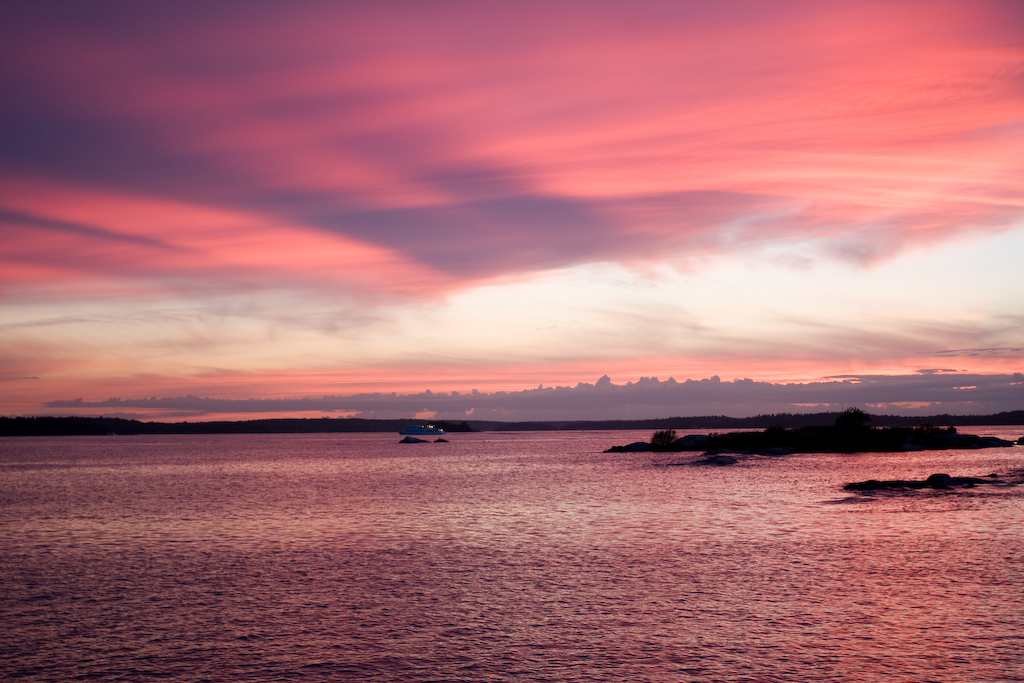 I lived for about three years in Stockholm and thus friends who did not take their chance to visit me while I was living there, ask me every now and then which places should they visit when visiting Stockholm. I always end up wrapping a short list of places with a short description in an e-mail. I always end the e-mail saying that to really really visit Stockholm, you have to go at least twice: once in summer and once in winter!
When visiting Stockholm in summer, a place definitely not to miss is the Stockholm's archipelago! I had the luxury of visiting this August and had the luck of enjoying good weather. If there's a reason why Stockholm is called "Beauty on water", when you are out in the archipelago, you understand that reason even more.
Vaxholmsbolaget and Strömma Kanalbolaget will take you to the main islands in the archipelago.
If you take the ferry to Helsinki, you will also be able to get a great tour through the archipelago.
But given that you are in Sweden, a country with Allemansrätt, the best way to enjoy the archipelago is to rent a kayak and make your own way through the myriad islands. Hop on and off and to enjoy the amazing scandinavian sunsets.
Top 5 Songs for a visit to Stockholm's Archipelago